---
Now re-issued as an eBook
---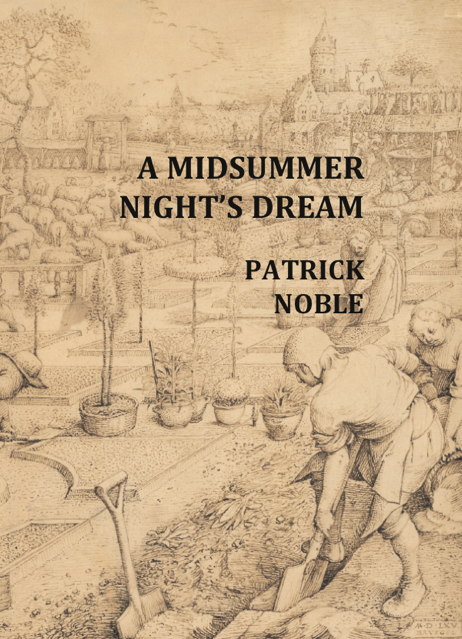 A Midsummer Night's Dream by Patrick Noble
Patrick Noble is an organic farmer living in Wales. He has published five previous books on green issues.

Notes from the Old Blair and Bush, 2008
Romantic Economics, 2010
The Commons of Soil, 2011
The Lost Coefficient of Time, 2011
A Potent Nostalgia, 2013

His website and blog about his organic farm can be seen at http://www.bryncocynorganic.co.uk/

In this book he writes with passion about the ways of establishing a greener more convivial world. Drawing on some of the radical ideas of Ivan Illich he sets his argument firmly in today's world of multi-nationals and global transport.

Reviews

"Patrick Noble's writings preserve the organic movement's authentic radical spirit"
Dr. Philip Conford, author of The Development of the Organic Network. (Dr. Conford's extended and very positive review of A Midsummer Night's Dream will appear in the Spring edition of The Organic Grower, journal of The Organic Growers' Alliance.)

"For Noble, [today's economic] system is a fantasy which only the reckless use of accumulated energy reserves makes possible. As our profligacy reaps its harvest of collapsing infrastructure, we shall need, urgently, to recover the skills which writers like H. J. Massingham, or advocates of self-sufficiency like John Seymour, celebrated. And we shall need to make a civilised transition to a convivial society in which we learn the problems and pleasures of dealing with an often recalcitrant natural world.."
Dr Philip Conford on Patrick Noble's previous book, A Potent Nostalgia (2013).

"Could we dream of a better world? Do we have the imagination to link happiness to places, people closely to our planet? These are epic times, and Patrick Noble sets out how to explore the routes to conviviality we may have forgotten we desire. Creating greener economies will take remarkable effort. Here then, are some brave solutions."
Professor Jules Pretty, author of The Edge of Extinction, This Luminous Coast and The Earth Only Endures..


A beautifully produced eBook of 350 pages readable on any device.
Price £10.00.

To order a copy, click on the PayPal button and then it will be emailed to you.