---
JUST PUBLISHED!
---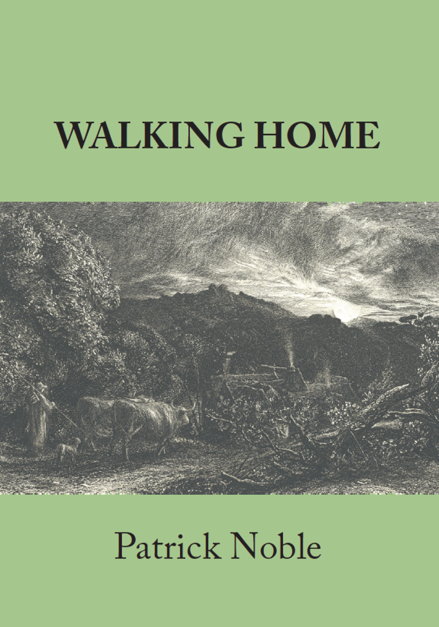 Walking Home by Patrick Noble
Foreword by Lawrence Woodward OBE
New title from Smokehouse Press
Patrick Noble's writing becomes more and more elegaic as the governments and peoples of the world fail to take notice of the looming disaster that awaits us all.

How do we face the related catastrophes of ecological collapse and a dis-balanced climate? Governments, corporations and their dependencies propose that we green our ways of life, without changing them. Yet if those ways of life are the cause of the problem, then greening answers nothing.

In his latest book Patrick Noble proposes that we walk home, beside the road and beneath the vapour trails, to quietly consider a new and happier way of life, which is a part of the balance of ecology and climate. It proposes a society in which both work and pleasure are walking distances from everyone's door.
Patrick Noble is an organic farmer living in Wales. He has published eight previous books on green issues.

Notes from the Old Blair and Bush, 2008
Romantic Economics, 2010
The Commons of Soil, 2011
The Lost Coefficient of Time, 2011
A Potent Nostalgia, 2013
A Midsummer Nights Dream, 2015
Towards the Convivial Economy, 2017
Reclaiming Commons, 2018

His website and blog about his organic farm can be seen at https://bryncocyn.com/

Foreword by
Lawrence Woodward OBE is director and co-founder of Beyond GM and Whole Health Agriculture. Having been a founder and director of the Organic Research Centre (ORC) for 30 years, Lawrence advises and speaks about the principles and methods of organic agriculture to a wide range of organisations. In 2001 he was awarded an O.B.E. for services to organic farming.


A beautifully produced softback book of 203 pages.
Price £10.00 plus postage.

Just published, to order a copy
Please select your postal area and click on the appropriate button


UK
The price will include £3.00 First Class post and packing
Europe
The price will include £5.60 Airmail post and packing
World, except Australasia
The price will include £8.10 Airmail post and packing
Australasia
The price will include £8.50 Airmail post and packing